Manufacturing is an industry in transition. While overall manufacturing employment in advanced economies such as the U.S. has been declining for decades, the productivity of these workers has at the same time had to increase over the years.
What does the manufacturing industry look like in perspective?
Numbers from the U.S. Bureau of Economic Analysis and Bureau of Labor Statistics charted these trends between 1947 and 2011, with a few notable findings:
Employment in the manufacturing sector actually peaked in 1980, at close to 20 million persons. It remained close to that level until around 2000, when it took a dramatic dive that continued until early 2010. The Federal Reserve Bank of St. Louis estimated there were slightly more than 12 million manufacturing employees near the end of 2016, which was slightly higher than the in 2010 and roughly equivalent to the level of the late 1940s.
However, productivity gains have more than made up for the loss in manpower. By early 2012, a factory worker was able to produce as much output in an hour as his or her equivalent could in an entire day in the 1940s. There are many reasons for this dramatic long-term increase, including increasing automation as well as other upgrades to factories and supply chains. Today's employees are able to do more with less than their predecessors.
Although the absolute number of manufacturing employees only dropped off somewhat recently, the share of manufacturing within the entire economy has been diminishing for much longer. It peaked in the mid 1940s during the Second World War and has been declining ever since. This trend demonstrates the industry has not grown as quickly as the rest of the economy.
Looking ahead, there are many new developments that could continue to remake manufacturing as a whole. One of the most prominent is the rise of the Industrial Internet of Things, also known as Industry 4.0. This phenomenon is characterized by the growing integration of Internet Protocol networks into factories, which facilitates rapid information collection and sharing.
In addition to the IIoT, there is the emergence of nanotechnology, 3-D printing and cloud computing. Without a doubt, engineer-to-order manufacturers have a lot to adjust to in the years ahead, which is why the capabilities of their enterprise resource planning solutions will become more important than ever before. Writing for Manufacturing Global, Epicor Software International executive vice president Sabby Gill labeled the ERP system "the key to unlocking the value of [the Industrial Internet of Things]."
The Industrial Internet of Things and beyond: The evolving role of manufacturing ERP systems
The modern ERP system is indeed the key component in manufacturing operations, since it integrates multiple critical applications (such as accounting systems and customer relationship management modules), helps remove the burden of manual spreadsheet-based activities and ensures the full business process – from prospecting and estimating to sales and product launch – is handled as smoothly as possible. For these reasons, the ERP system must be easy to implement, intuitive to operate and cost-effective to maintain.
Do today's ERP solutions hit all of these marks? Many of them do not. There are several key issues that prevent them from being optimal fits for the workflows of today's manufacturers:
1. Real time information
Workers across all sectors of the economy have grown accustomed to the immediacy and ease of use associated with being able to capture information in real time. Having the most up to date information accessible in an easy to understand interface is key for ETO Manufacturers but not all ERP solutions meet this requirement. ERP systems should ideally move past the complex interfaces of legacy solutions, for something that is quick to learn and routine to implement.
2. High costs
Speaking of implementation, ERP platforms can sometimes be time-consuming and expensive to set up. One vendor estimated the typical small or medium-sized business could expect to spend between $150,000 and $170,000 to get an ERP system up and running. Important variables include the the size of the organization, the number of users and the extent of the third-party integrations that need to be tied into the ERP infrastructure.
3. Difficult integrations
An ERP system is not an island. It needs to be a hub for all of the important applications and workflows within your manufacturing business, a role that will only become more vital as the IIoT and other innovations become part of day-to-day operations. An ERP system that cannot easily be connected to your accounting platform or to your 3D CAD software is one that will cause problems today and tomorrow. It is better to have a system that is capable of being integrated with a wide range of apps.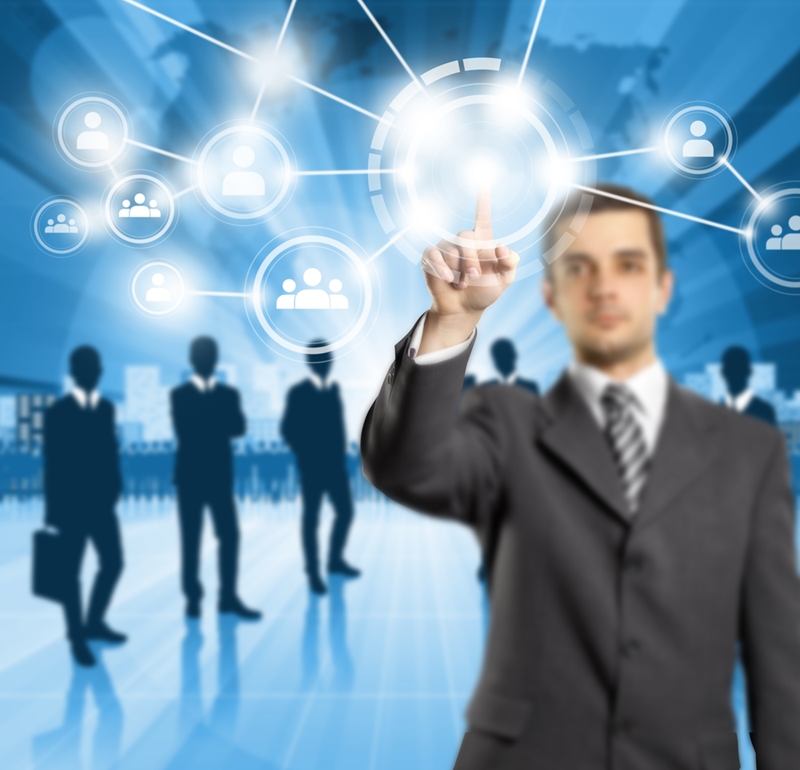 Questica ETO: The ERP system that meets all your engineer-to-order requirements
As an engineer-to-order manufacturer, you need an ERP system that is affordable and accessible, while still being more than capable to support your manufacturing business. Questica ETO is the perfect solution in this context.
With Questica ETO, you get software designed by and for ETO manufacturers. More specifically, its integrations with accounting and CAD are simple, its automation features help replace tedious Microsoft Excel workflows and its implementation is quick and painless.
"With Questica ETO, you get software designed by and for ETO manufacturers."
As you move from prospecting all the way through final sales, Questica ETO is a valuable asset at every step. For example, the graphical project tree it can provide during estimating is a useful tool for sales teams later on during quotation and negotiation. It also assists with the staging of materials for production, which is critical for keeping track of parts, creating barcodes and supporting quality inspection.
With the IIoT on the horizon and manufacturing becoming an increasingly automated and software-driven field, ERP systems are more important than ever. Don't leave anything to chance. Learn more today about Questica ETO.